Shipping Information
Domestic (Australia)
AT DTF Store we use Australia Post Standard and Express shipping for orders over 22kg. Items over 22Kg are shipped with the most reliable and economical road courier shipping company.  We use TNT and Direct Freight Express. We reserve the right to supply you via our preferred shipment provider that is most beneficial to both you and DTF Store when considering expected delivery times, cost and reliability for the items being shipped.
Due to OHS (Occupational Health & Safety) any items over 30kg are required to be shipped via road couriers with a tailgate lift and trolley jack that will allow safe delivery of your item for both you and the delivery driver. This is in the shipping price displayed at check out once you enter your state and post code.
Through this method we have gathered information from hundred of orders to gage the delivery times with great accuracy. However, there can be no guarantee your special package will be on time every time. For further information please visit https://auspost.com.au/service-updates/domestic-delivery-times for more information.
Australia Post Express Shipping Estimated Delivery Schedule.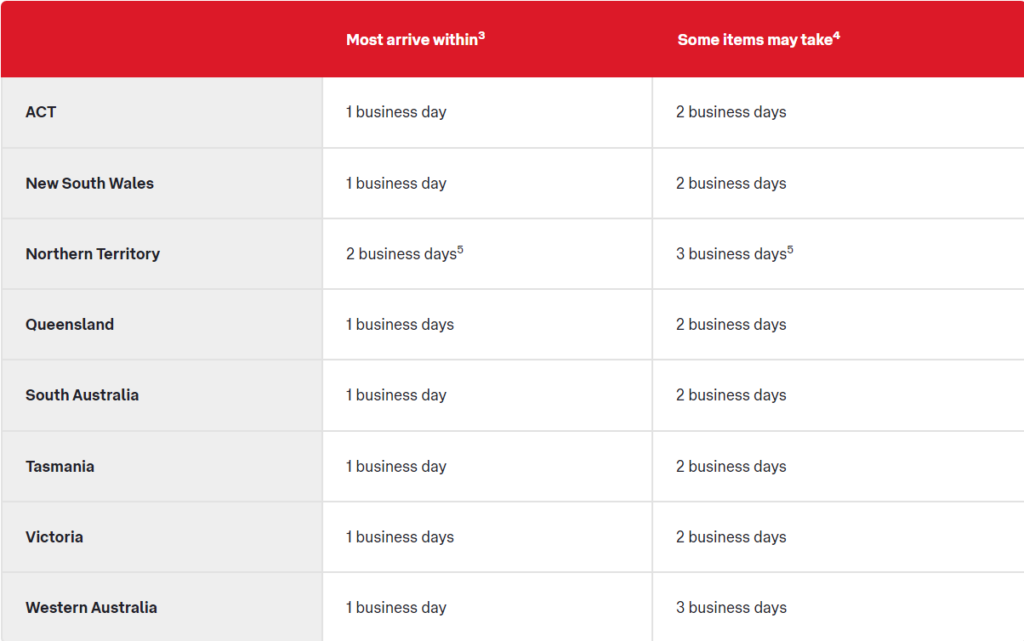 Australia Post Standard Shipping Estimated Delivery Schedule.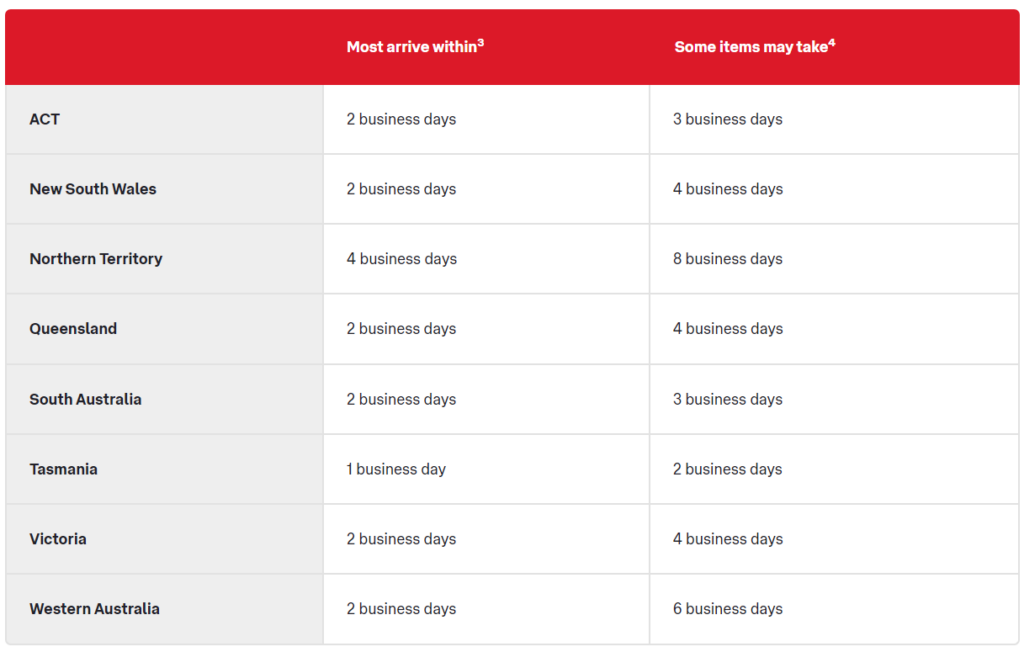 International
We use both parcel post and express post as options. Packaging to send overseas varies per item as to prevent damage.
We do not ship items over 22Kg internationally.
If you are overseas, please enquire with us for direct shipping from the factory, we can deliver to most countries within 9-11 days.
Tracking
All tracking information will be provided upon completion of each order. At this point an automated email will be sent, with both tracking number and provider.
We ask you to look for this information prior to contacting our team.
Handling and Breakages Information
If a parcel arrives damaged, we must process a claim before we can issue a refund or replacement item, we will require photographs of the damaged item and packaging and time is of importance. Our policies require this to have been processed before handling the replacement or refund. All requests that have had insurance added to the shipping cost at the request of the customer, will be required to be claimed within 48 hours of arrival of that parcel.