What Is a Halftone?
Halftones are a unique element of DTF printing that we believe have a lot of potential. They are also referred to as Rasterization Effects or Ink Removal.
According to the Getty Centre "What is a halftone";
The term halftone describes two processes. The first translates continuous tonalities of photographic prints or negatives into a series of dots. The second uses different methods of mechanical printing to produce a print that simulates the continuous tonality of reproduced photographs.
In English, this refers to a layer mask that removes sections of a print while maintaining the image structure and perception. Halftones come in a variety of sizes, shapes and densities.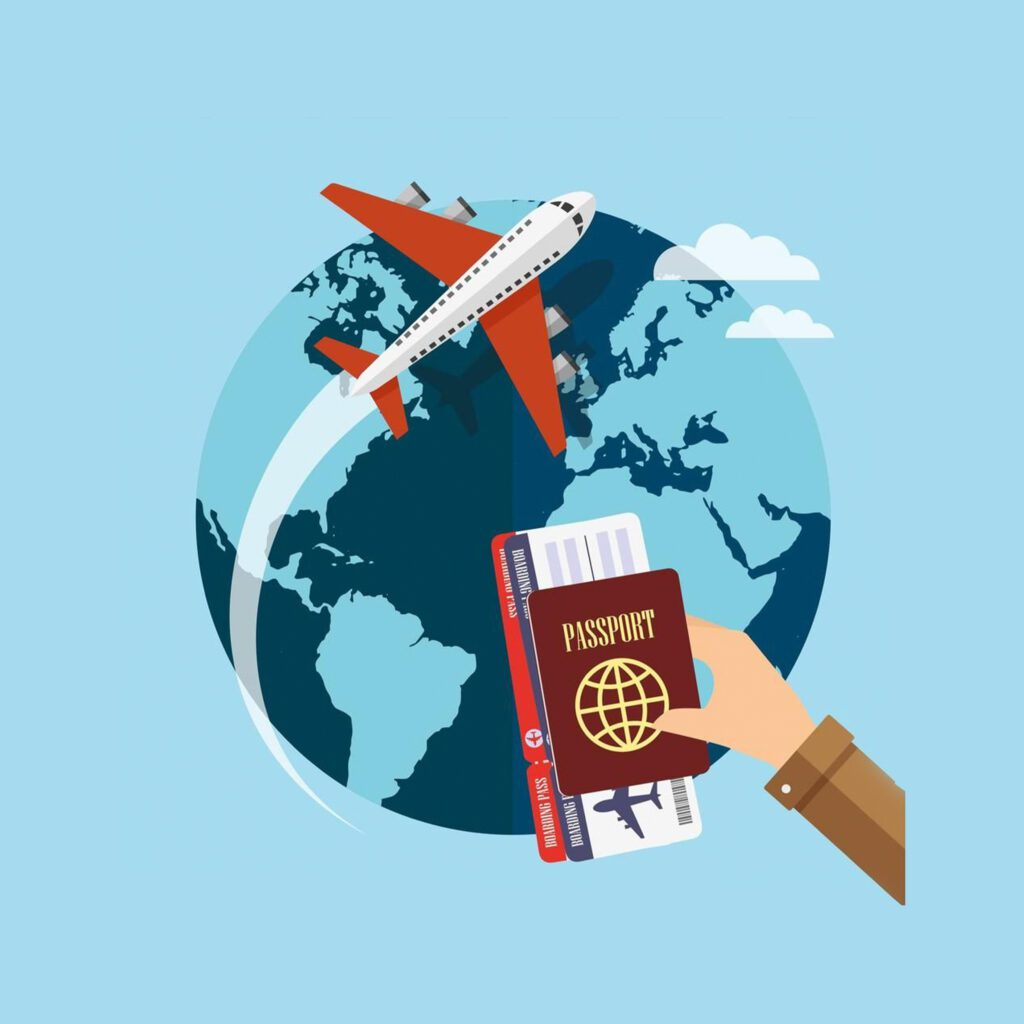 Artwork File
To the left is the original file, it is 29cm x 29cm in size. There are no transparent pixels in this design, so pressing this design will result in a "pad" or "block" of ink on a T-Shirt. Blocks and Pads are known to collect sweat, hold in heat and feel like plastic. We offer a solution to these problems.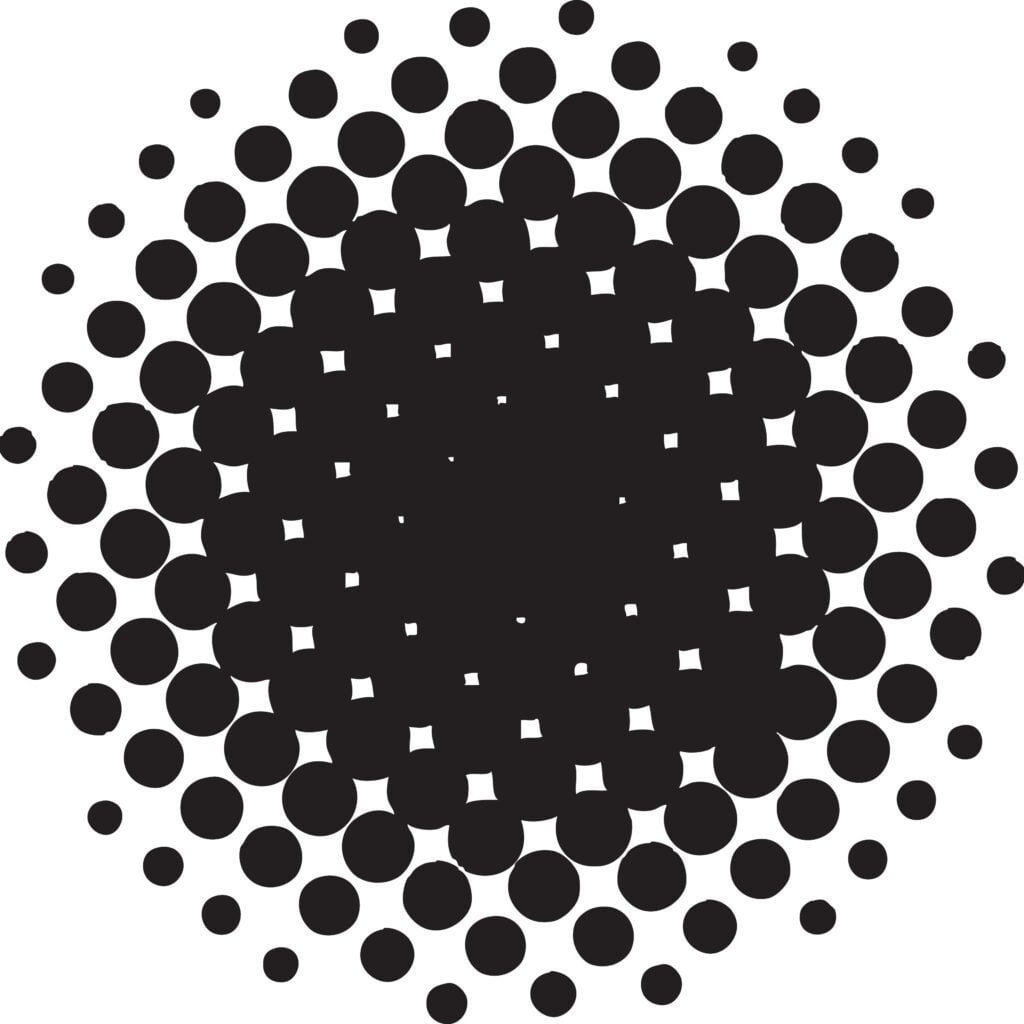 Halftone
This is a very simple halftone. A halftone is a layer mask that has two values, Positive and Negative (Black is positive). Positive values are shown and included in the final file. Negative values are transparent and no ink is laid where a negative value lies.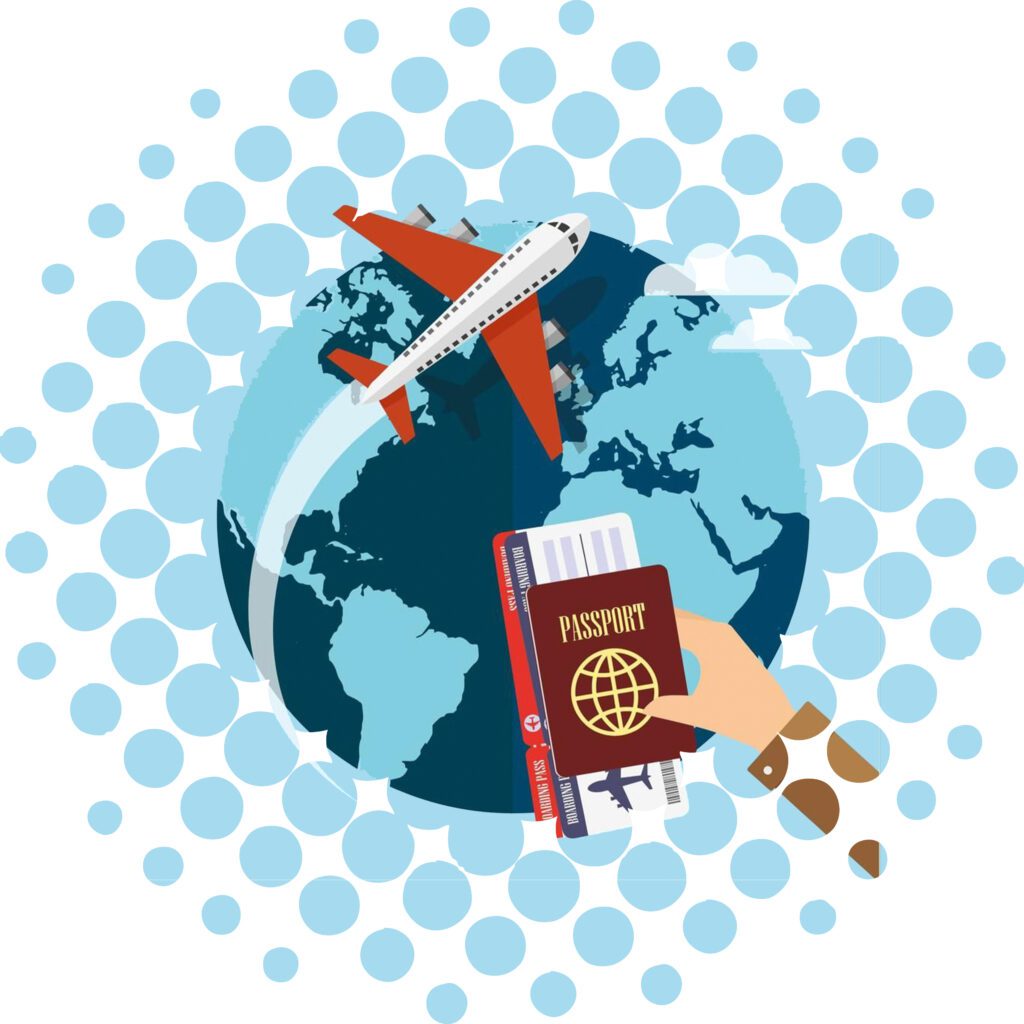 Final Product
As you can see, when the halftone is applied to the artwork file, negative values are removed from the image. This leaves a far more breathable transfer while also showing the image.
Final Result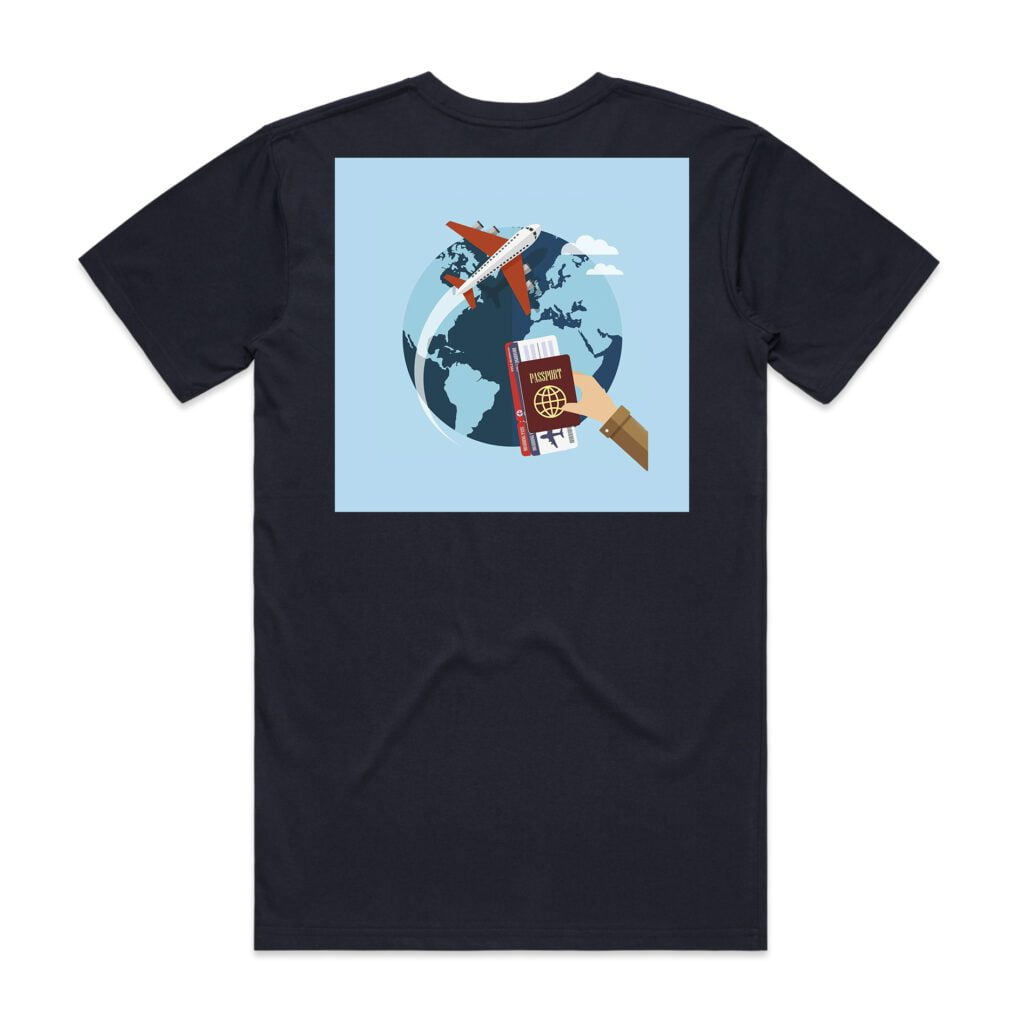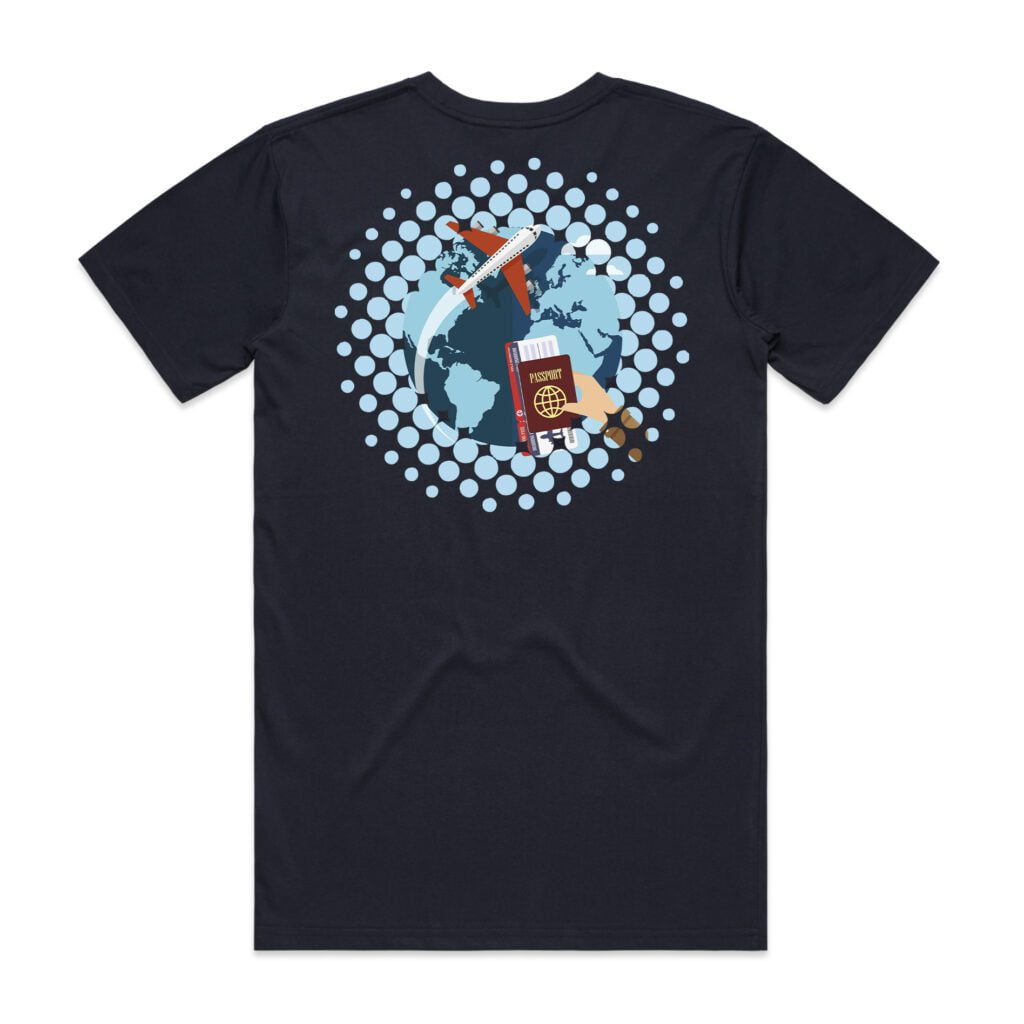 Shown above is the result of (Left) no halftone and (right) using a halftone. Same Image same size. When using a rasterization effect you are making your print lighter and more breathable, which will level up your clothing line and customers will love you for it!
How to Do a Halftone (Online Editor)
To create a halftone, we have uploaded a range of different halftone layer masks to our online editor. We believe the process of applying these to your artwork is extremely simple and effective.
Step 1: Upload your image to the online editor using the upload button.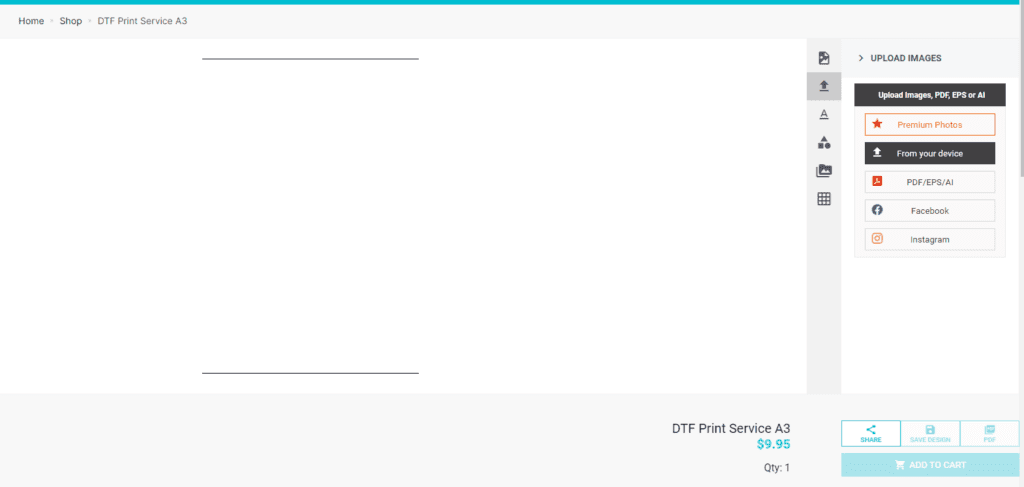 Step 2: Using the EDIT IMAGE Tab in the online editor, browse the masks and select one that will work with your design.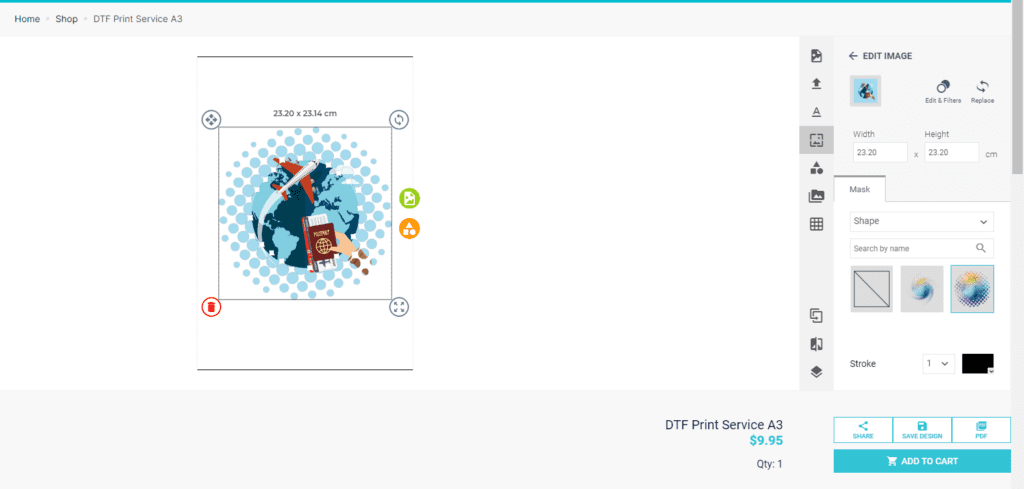 Step 3: Once you have found a halftone that works for your design. By clicking the green image icon on the canvas you can reposition, resize and rotate the image within the layer mask. Use this to ensure all of the important parts of the image are visible.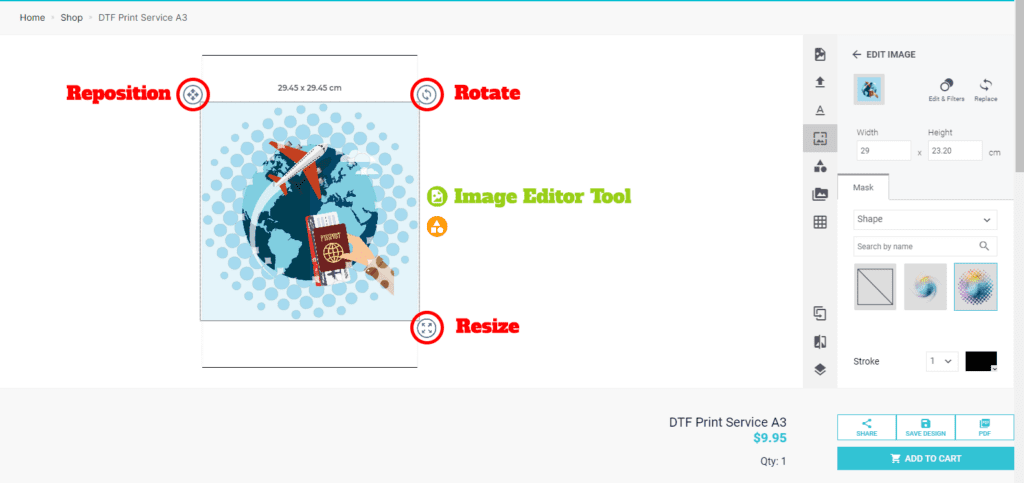 Step 4: You can now resize the completed file with the dimensions boxes. This will maintain all changes you have previously made and resize both the image and halftone accordingly. Then you are free to fill the sheet with other images, and repeat this process if desired. (Images are locked with aspect ratio and will maintain the imported ratio, please edit in your editing software if you wish to change the aspect ratio).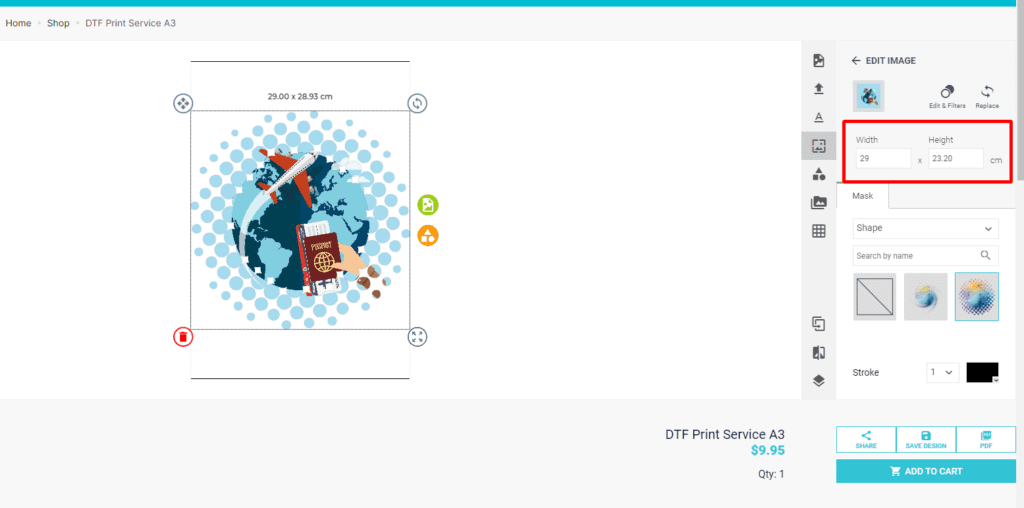 Step 5: Once you have filled out the sheet, add to cart and continue shopping or checkout. You can apply a halftone on as many images as you would like.
Try it for yourself on our range of Print and Send DTF Transfers.
Can't understand the online editor? Try using this online creation tool Halftone Pro (In-App Purchases).